Why drink regular water when you can
drink hydrogen-rich water that is known
to have numerous health benefits? 💧

Take a small step towards a new, healthier you,
and your body will say "Thank you!".
The ionBottles 2 Liter Ionizing Hydrogen Water Pitcher has
four independent functions, with intelligent cleaning function,
constant temperature heating function, negative ion
function,hydrogen-rich magnetization function. Professional
digital touch LED display, touch sensor, nano-grade titanium
platinum material, long service life, high hydrogen
concentration, no worries, no ozone characteristics.
Why Our Customers Love the IonBottles™ Portable Hydrogen Water Pitcher
Generate dissolved hydrogen in just three minutes or less – anywhere – all day long.

Drink antioxidant-rich water that boosts your immune system throughout your day.

Feel energized with improved hydration.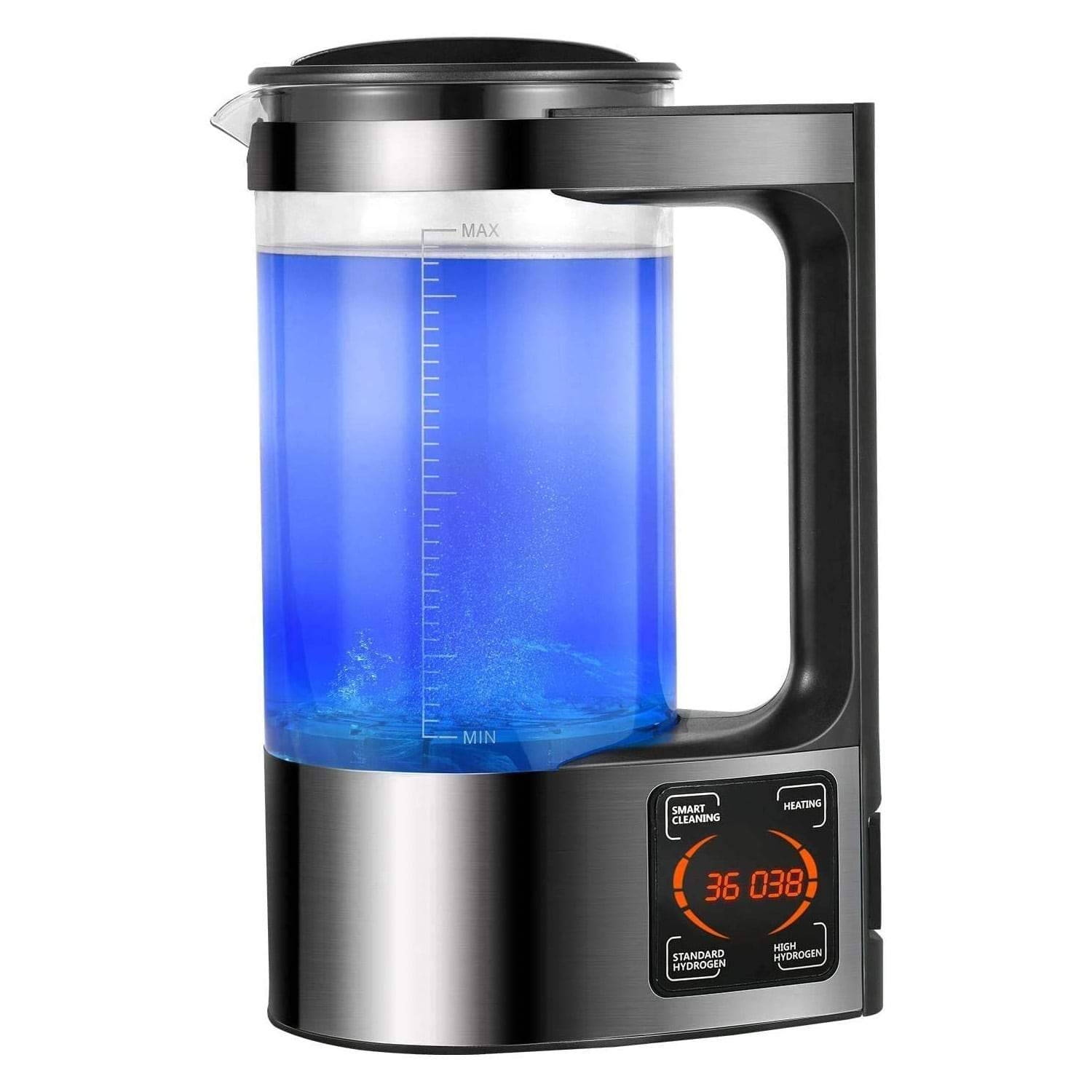 Known and Unproven Benefits of
Drinking Hydrogen-rich Water:
Slows down free radical damage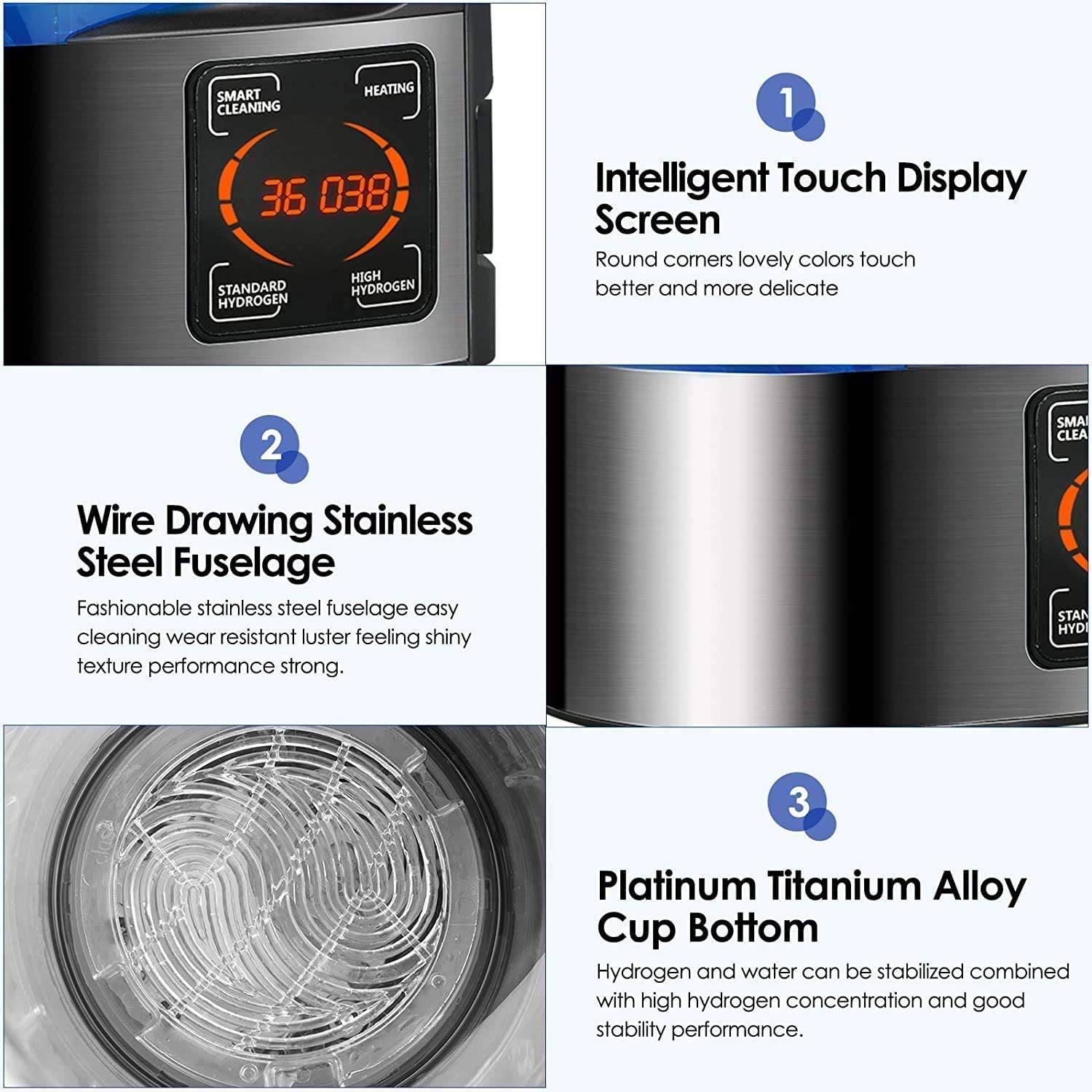 As well as being super healthy the ionBottles™ Portable Hydrogen Water Pitcher is the cutting-edge water bottle that bubbles and has a built-in light that glows when the hydrogen electrolysis process is active.

The water bottle is silent and automatically shuts down after the water is properly infused with hydrogen.
Can't find question? Email us hello@ionbottles.com
1x hydrogen generator 2-liter V8 pitcher
1x power cable
1x user manual (download newer version below)
How Do Water Ionizers Work?
In a moment we'll look at the benefits of owning a hydrogen water bottle. However, in case you're new to the idea of hydrogen-rich water, it might interest you to know what research is available to support this.
The reason that hydrogen, or H2 as it is also known, is effective in promoting health is due to its ability to fight free-radical activity in the body.
Each molecule of H "neutralizes" 2 hydroxyl radicals into simple H20, which then becomes a source of hydration to your body's cells. Turning a negative situation in the body into a positive one. Hydrogen water with a concentration of 1.6 mg/L contains more antioxidant potential than 100 mg of vitamin C.